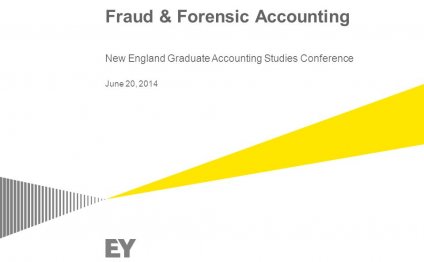 Forensic Accounting and Auditing
Forensic accountants, investigative accountants or expert accountants may be involved in recovering proceeds of crime and in relation to confiscation proceedings concerning actual or assumed proceeds of crime or money laundering. In the United Kingdom, relevant legislation is contained in the Proceeds of Crime Act 2002. Forensic accountants typically hold the following qualifications; [Certified Forensic Auditors] (CFA - England & Wales) granted by the Forensic Auditors Certification Board of England and Wales (FACB), Certified Fraud Examiners (CFE - US / International), Certified Public Accountants (CPA - US) with AICPA's [Certified in Financial Forensics est. 2008] (CFF) Credentials, Chartered Accountants (CA - Canada), Certified Management Accountants (CMA - Canada), Chartered Professional Accountants (CPA - Canada)), Chartered Certified Accountants (CCA - UK), or Certified Forensic Investigation Professionals (CFIP). In India there is a separate breed of forensic accountants called Certified Forensic Accounting Professionals. The Certified Forensic Accountant program from the American Board of Forensic Accounting assesses Certified Public Accountants (CPAs) knowledge and competence in professional forensic accounting services in a multitude of areas. Forensic accountants may be involved in both litigation support (providing assistance on a given case, primarily related to the calculation or estimation of economic damages and related issues) and investigative accounting (looking into illegal activities). The American Board of Forensic Accounting was established in 1993. Fore more information please visit www.certfa.org
In 2016, the Forensic Auditors Certification Board (FACB) of England and Wales was established by the major forensic auditing and accounting bodies from across the world with its registered address in London. FACB is a professional bodies membership body comprising the International Institute of Certified Forensic Accountants (IICFA) of USA, Institute of Forensic Auditors of Zimbabwe (IFA), Institute of Forensic Accountants of Pakistan (IFAP), Institute of Certified Forensic Accountants (ICFA) of USA and Canada and the Institute of Forensic Accountants of Nigeria (IFA). FACB plays several roles and one the roles is standardization of the examination and certification of forensic auditors globally. Forensic auditors and accountants sit for one examination that is set by FACB and upon passing and meeting all the professional requirements, are awarded the credential, Certified Forensic Auditor (CFA) or the Registered Forensic Auditor (RFA) for practitioners who intend to go into public practice. All certification is renewed on an annual basis. Apart from practitioners certification, FACB is an oversight body which accredits prospective member organization before admission as part of quality checks. Persons with the FACB credential can practice as forensic auditors on a global scale.
YOU MIGHT ALSO LIKE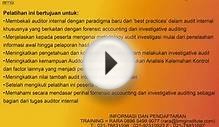 Info training Forensic Accounting and Investigative Audit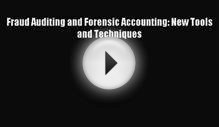 Read Fraud Auditing and Forensic Accounting: New Tools and ...
Share this Post
Related posts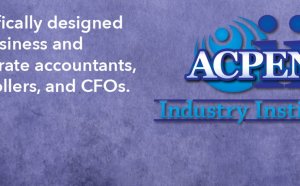 DECEMBER 08, 2023
The "new economy" really means new ways of doing business that involve digital and borderless transactions. That is, a business…
Read More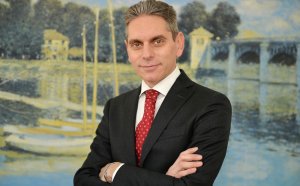 DECEMBER 08, 2023
The objectives of the present study are to put forth the concept of corporate social responsibility (CSR) in Turkey (Kayseri)…
Read More