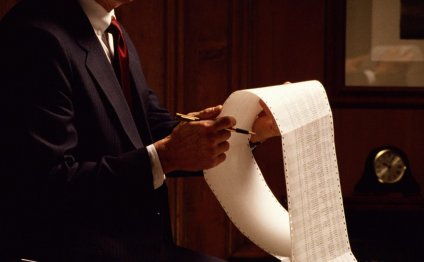 Senior Financial Accountant Job Description
Senior financial accountants are responsible for the collection and analysis of financial information for businesses. They may also be responsible for supervising associate accounting employees and for the company's accounting department. Employers prefer candidates with graduate degrees and professional certifications. Government regulations may also require licensure as a Certified Public Accountant.
| | |
| --- | --- |
| Required Education | A bachelor's degree; a graduate degree is recommended |
| Other Requirements | Licensure as a Certified Public Accountant may be required; professional certification is recommended |
| Projected Job Growth (2012-2022) | 13% (accountants and auditors)* |
| Median Salary (2015) | $70, 396* |
Source: *U.S. Bureau of Labor Statistics
Senior Financial Accountant Job Description
Senior financial accountants are upper-level financial officers responsible for analyzing the economic stability of corporations and organizations. They are required to assist executive staff by providing essential financial reporting and guidance. In addition to accounting obligations, senior financial accountants may be required to supervise associate accounting employees and are generally responsible for the data produced by a company's accounting department.
Duties of a Senior Financial Accountant
By recording and analyzing financial activity, a senior financial accountant is able to advise employers about investments and financial decisions. They are expected to report costs, productivity, margins, and expenditures and offer financial recommendations. Senior financial accountants may supervise a team of junior accounts, requiring leadership, human relations and managerial skills. A strong background and continued learning in economics, business and financial laws and regulations are necessary for a senior financial accountant.
Educational Requirements
A bachelor's degree in accounting is typically the minimum requirement to become a senior financial manager, though graduate education may offer career advancement opportunities. Master of Business Administration (MBA) degree programs include a concentration in finance, offering relevant professional education in addition to management training. Several schools offer MBA programs online to provide scheduling and learning flexibility to working professionals. In addition to employment standards, college education is often required for mandatory licensure and optional certification.
Licensure Requirements
Practicing accountants working for public companies are generally required to obtain licensure as a Certified Public Accountant (CPA). Those with sufficient education or experience are eligible for state exams which test auditing practices and standards, public and state filing requirements, legal and ethical statutes, as well as business topics, such as risk assessment, international operations and financial planning of public companies.
Professional Certification
In addition to required licensure, accountants may benefit by earning professional certifications, such as the Certified Management Accountant or Accredited in Business Valuation credentials. Obtaining optional certifications in management and financial practices demonstrates an accountant's proficiency in the field, as well as a commitment to professional and ethical standards. A bachelor's degree, experience and organizational membership may be necessary to test for a credential, and most require continuing education to maintain the certification.
Salary Information and Career Outlook
The U.S. Bureau of Labor Statistics, BLS, (www.bls.gov), projects that job growth for accountants and auditors, a category which includes management accountants, will increase at a fast as average rate. The predicted growth is 13% between 2012 and 2022. Additionally, Payscale.com reported that the median annual salary for senior financial accountants was $70, 396 in July 2015.
YOU MIGHT ALSO LIKE
Senior Financial Accountant: Job Description, Duties and ...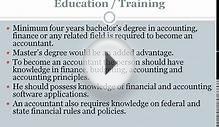 Accountant Job Description
Share this Post
Related posts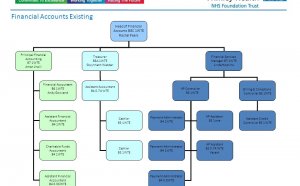 MAY 26, 2022
Presentation Head of Management Accounts WTE 1 8c Mike Laycock
Read More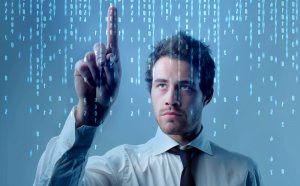 MAY 26, 2022
Usually, accountants and auditors work in offices, although some work from home. Auditors may travel to their clients' workplaces…
Read More