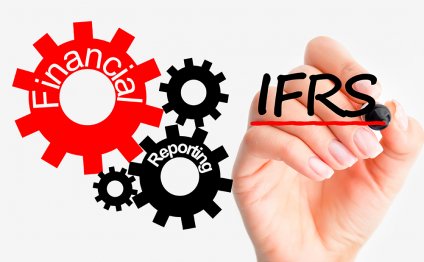 Financial Accounting International Financial Reporting Standards
Applying these international standards means standardising companies' financial reporting so that:
financial statements are more transparent and comparable.
the EU capital market and the single market can operate efficiently.
IAS Regulation: scope
Basic rule - the IFRS must be applied to the consolidated financial statements of EU companies whose securities are traded on a regulated EU market.
Discretionary application - EU countries can opt to extend the use of IFRS to annual financial statements and non-listed companies as well.
The Transparency Directive also stipulates that all issuers (including non-EU ones) whose securities are listed on a regulated market located or operating in an EU country must use the IFRS.
Developments since the IFRS's adoption
Over 100 countries now use IFRS. These accounting standards have been increasingly discussed at international level (e.g. G20, Basel Committee) and with various interested parties in the EU, especially in the wake of the financial crisis.
Several initiatives concerning technical issues and governance are under way, both internationally and in the EU.
In the EU, the reform of European Financial Reporting Advisory Group (EFRAG) which advises the Commission on IFRS matters was successfully implemented on 31 October 2014 when the amended statutes and internal rules of EFRAG came into force. These changes, based on the recommendations from the report of Mr Maystadt, are designed to strengthen the EU's contribution to achieving high accounting standards globally.
Commission evaluation
The Commission is evaluating the IAS Regulation assessed whether:
the Regulation achieved its objective in an efficient and effective manner;
the criteria that all new IFRS should meet to become EU law are appropriate and whether the process for adoption of standards works properly;
the governance structure of the bodies developing the standards and advising the Commission is appropriate.
The Commission conducted the evaluation based on the following sources and workstreams:
The key findings showed that IFRS was successful in creating a common accounting language for capital markets. Companies were mostly positive about their experience of using IFRS and in most cases, benefits outweighed costs. Investors also largely supported IFRS for improving the transparency and comparability of financial statements. Most stakeholders considered that the process through which IFRS become part of EU law works well. Importantly, the recent reform of the European Financial Reporting Advisory Group (EFRAG), which is the technical advisor to the Commission in this field, will strengthen the EU voice in the international standard-setting process.
Share this Post
Related posts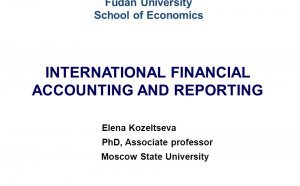 DECEMBER 08, 2023
There are many accounting standards in the world, with each country using a version of their own generally accepted accounting…
Read More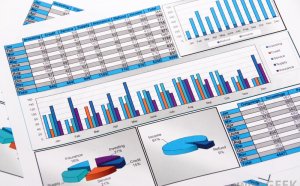 DECEMBER 08, 2023
Accounting MOVE Project The Accounting & Financial Women's Alliance is proud to sponsor the Accounting MOVE Project…
Read More