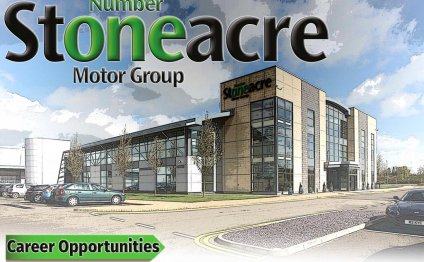 Tesco Financial account
Dave Lewis, the Tesco chief executive, says he has discovered that profits for the six month to the end of August were overstated by £250m due to the "accelerated recognition of commercial income and delayed accrual of costs". In other words, Tesco has been paying suppliers later and taking monies from them earlier than it should have. Given that £250m represents roughly a quarter of profits, this suggest the practice was widespread in its UK business. Tesco has launched an investigation into the blackhole.
Don't all supermarkets play hardball with their suppliers?
Yes, but Tesco seems to have been taking this to extremes. Analysts at Cantor Fitzgerald warned last November that Tesco was boosting profits by £200m by deducting cash from suppliers' trading accounts or extending payment dates without notice. This is a breach of the Groceries Supply Code of Practice, which was put in place last August, and if Tesco has breached contractual agreements and misstated financial accounts it could be even more serious than that. On the face of it, this behaviour would be a desperate attempt to protect that profits of a struggling retailer. Bruno Monteyne at Bernstein gives another example: "Tesco commercial director of department X is short his profit target; he/she discusses with supplier bringing forward a big promotion, funded by supplier; in return Tesco commits to doing three more new product launches in the next reporting period." This stretches and manipulates trading figures, but ultimately they catch up with a company. Other analysts believe it is linked to how much Tesco charges suppliers for placing their items on a particular shelf in the supermarket. Last year, Tesco started charging £30 per product for suppliers to keep their products on eye-level shelves.
Are talking about fraud here?
At this stage, Tesco is playing that down. However, Deloitte and lawfirm Freshfields have been called into investigate, while the leading City regulator, the Financial Conduct Authority, has also been contacted. This suggests Tesco may suspect there has been foul play. On the otherhand, some City analysts are suggesting this is an example of Dave Lewis, the new chief executive, "kitchen sinking" the accounts and resetting Tesco. In other words, what has happened was not illegal, but not the sort of behaviour he wants in his company. Lewis has said that he has never seen anything like this and that it is "out of the ordinary". In the stock market statement he said Tesco must "operate with integrity and transparency". Bruno Monteyne at Bernstein says it is an attempt to "clean up the accounts and change the culture".
Have people been suspended over this?
Four senior members of staff have been suspended while this takes place. They include Chris Bush, the UK chief executive and Carl Rogberg, the UK finance director. Dave Lewis says this is not Tesco disciplining the four bosses, but asked them to step aside so the company can conduct the "fullest and deepest investigation possible". Robin Terrell, who runs the company's online empire, has been put in charge of the UK business.
Is former chief executive Philip Clarke connected to this?
Philip Clarke was sacked as Tesco chief executive in July and left the company's offices in August after another profit warning. He oversaw three years of declining sales as Tesco lost shoppers to the discounters, Aldi and Lidl, and upmarket Waitrose. He, along with outgoing finance director Laurie Mcllwee, are likely to be questioned in the investigation. The blackhole does not reflect well on Clarke's tenure at Tesco - either he lost control of the company's operations, or he authorised the practices that Dave Lewis has identified as he tried to protect the company's margins in the face of falling sales.
How was the blackhole discovered?
A member of staff, whose identity has not been disclosed, approached Tesco's general counsel on Friday to warn that something was array in the accounts. This information was then passed on to Dave Lewis, who spent the weekend analysing the scale of the problem. It may seem bizarre for so much in profits to seemingly disappear, but supermarket and suppliers often operate through credit accounts where both sides pay and remove cash. Accounting for commercial revenues has become something on an art.
What does the City think of all this?
Tesco's share price has fallen more than 10pc and analysts are in shock. Clive Black, analyst at Shore Capital, said he was "flabbergasted" that this could happen at a FTSE 100 company and warned these are "serious times" for Tesco. However, Bruno Monteyne at Bernstein praised Dave Lewis for his attempt to get Tesco back on track. Rickin Thakrar at Espirito Santo said Tesco's profits could now be wiped out entirely as it tries to improve its performance. He said: "With some prices 38pc more expensive than Aldi, questionable pricing architecture and higher levels of salt and sugar in some fresh products alongside an ailing non-food business, we believe that Tesco could eventually generate zero profits in the UK – the extent of the risks to us remain large and uncertain."
YOU MIGHT ALSO LIKE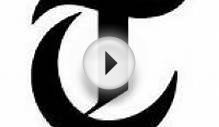 Financial crisis: Tesco to offer mortgages and bank ...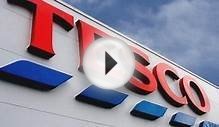 Tesco accounts come under Financial Reporting Council ...
Share this Post
Related posts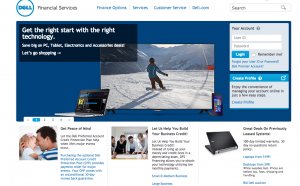 DECEMBER 08, 2023
DELL PREFERRED ACCOUNT (DPA): Offered to U.S. residents by WebBank, who determines qualifications for and terms of credit…
Read More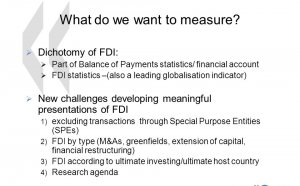 DECEMBER 08, 2023
The current account, the capital account and the financial account make up a country s balance of payments (BOP). Together…
Read More