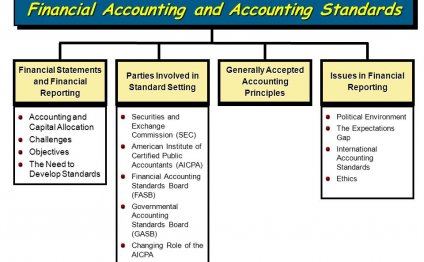 Financial Accounting Standards
This Statement addresses financial accounting and reporting for acquired goodwill and other intangible assets and supersedes APB Opinion No. 17, Intangible Assets. It addresses how intangible assets that are acquired individually or with a group of other assets (but not those acquired in a business combination) should be accounted for in financial statements upon their acquisition. This Statement also addresses how goodwill and other intangible assets should be accounted for after they have been initially recognized in the financial statements.
Reasons for Issuing This Statement
Analysts and other users of financial statements, as well as company managements, noted that intangible assets are an increasingly important economic resource for many entities and are an increasing proportion of the assets acquired in many transactions. As a result, better information about intangible assets was needed. Financial statement users also indicated that they did not regard goodwill amortization expense as being useful information in analyzing investments.
Differences between This Statement and Opinion 17
This Statement changes the unit of account for goodwill and takes a very different approach to how goodwill and other intangible assets are accounted for subsequent to their initial recognition. Because goodwill and some intangible assets will no longer be amortized, the reported amounts of goodwill and intangible assets (as well as total assets) will not decrease at the same time and in the same manner as under previous standards. There may be more volatility in reported income than under previous standards because impairment losses are likely to occur irregularly and in varying amounts.
This Statement changes the subsequent accounting for goodwill and other intangible assets in the following significant respects:
Acquiring entities usually integrate acquired entities into their operations, and thus the acquirers' expectations of benefits from the resulting synergies usually are reflected in the premium that they pay to acquire those entities. However, the transaction-based approach to accounting for goodwill under Opinion 17 treated the acquired entity as if it remained a stand-alone entity rather than being integrated with the acquiring entity; as a result, the portion of the premium related to expected synergies (goodwill) was not accounted for appropriately. This Statement adopts a more aggregate view of goodwill and bases the accounting for goodwill on the units of the combined entity into which an acquired entity is integrated (those units are referred to as reporting units).
Opinion 17 presumed that goodwill and all other intangible assets were wasting assets (that is, finite lived), and thus the amounts assigned to them should be amortized in determining net income; Opinion 17 also mandated an arbitrary ceiling of 40 years for that amortization. This Statement does not presume that those assets are wasting assets. Instead, goodwill and intangible assets that have indefinite useful lives will not be amortized but rather will be tested at least annually for impairment. Intangible assets that have finite useful lives will continue to be amortized over their useful lives, but without the constraint of an arbitrary ceiling.
Previous standards provided little guidance about how to determine and measure goodwill impairment; as a result, the accounting for goodwill impairments was not consistent and not comparable and yielded information of questionable usefulness. This Statement provides specific guidance for testing goodwill for impairment. Goodwill will be tested for impairment at least annually using a two-step process that begins with an estimation of the fair value of a reporting unit. The first step is a screen for potential impairment, and the second step measures the amount of impairment, if any. However, if certain criteria are met, the requirement to test goodwill for impairment annually can be satisfied without a remeasurement of the fair value of a reporting unit.
In addition, this Statement provides specific guidance on testing intangible assets that will not be amortized for impairment and thus removes those intangible assets from the scope of other impairment guidance. Intangible assets that are not amortized will be tested for impairment at least annually by comparing the fair values of those assets with their recorded amounts.
This Statement requires disclosure of information about goodwill and other intangible assets in the years subsequent to their acquisition that was not previously required. Required disclosures include information about the changes in the carrying amount of goodwill from period to period (in the aggregate and by reportable segment), the carrying amount of intangible assets by major intangible asset class for those assets subject to amortization and for those not subject to amortization, and the estimated intangible asset amortization expense for the next five years.
YOU MIGHT ALSO LIKE
Financial Accounting standards ch 1 p 2 -Intermediate ...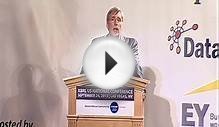 R. Harold Schroeder - Financial Accounting Standards Board ...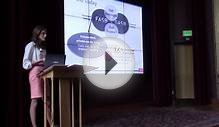 Danika Tibbetts on the Financial Accounting Standards ...
Share this Post
Related posts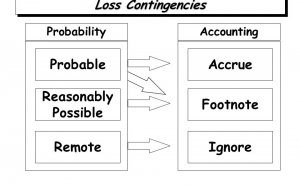 JUNE 03, 2023
Presentation Chapter 13-1 Current Liabilities and Contingencies
Read More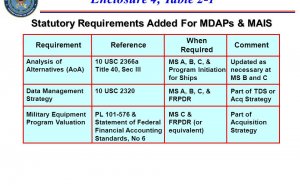 JUNE 03, 2023
Presentation New Acquisition Policy and Its Impact on Programs
Read More